The Eleven Restaurant and Lounge is a steakhouse striving to provide you the best food in the area in an architecturally historic environment. While the old Elk's Lodge and fine food present an elegant atmosphere, Eleven Restaurant and Lounge welcomes the many patrons of Williston. We invite you to come as you are and experience the best food in town.
Fine Food – Elegant Atmosphere – Come as You Are
Our chef takes great pride in the menu offered to you. We regionally source the finest meats from M&W Meats of Mandan, North Dakota, whose been serving the region since 1912. All beef is Certified Angus Beef Choice cuts, the top 10-15% of the USDA Choice rated beef. Great care is taken in sourcing all our menu items including North American Bison, venison, elk, and seafood. Each menu item is carefully thought out and prepared to offer you a truly flavorful dining experience.
Elks Lodge Building
Designed by an English architect, Robert Stacey-Judd, who moved to the United States in 1913 and settled in Minot, the building was constructed in 1918 as home of the Elk National Foundation Lodge #1214. This handsome lodge was home to the Elks until the late 1980s when the group relocated. The building was then purchased and completely remodeled and re-purposed. An addition was built to include a full commercial kitchen, dining room, bar and dance floor. The building was used to occasionally host events such as wedding receptions and proms.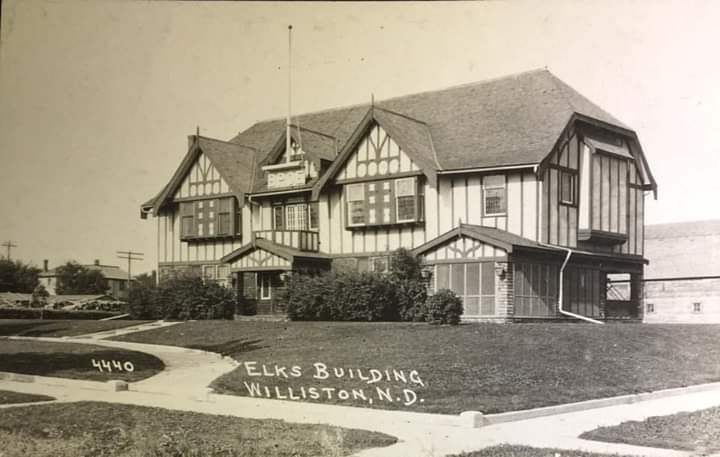 The Williston – Boutique Hotel
The current owners purchased the property in 2011 with a vision to remodel the building with upscale suite-style rooms and apartments along with an upscale restaurant. Efforts were made to keep as much originality to the building as possible while adding modern touches throughout the space. The Williston boutique hotel and Eleven Restaurant and Lounge began operating in August of 2012.
Eleven Restaurant and Lounge
The restaurant was named Eleven as homage to a tradition at the Elk's Lodge #1214. The upper members' meeting room housed a large clock that was stuck at 11 o'clock.  At 11 o'clock the brethren took a shot to salute members that had passed on. And because the clock is stuck at 11, it was appropriate to take a shot at any time.  The clock was removed from the upper meeting room incorporated into the bar of the remodeled restaurant area.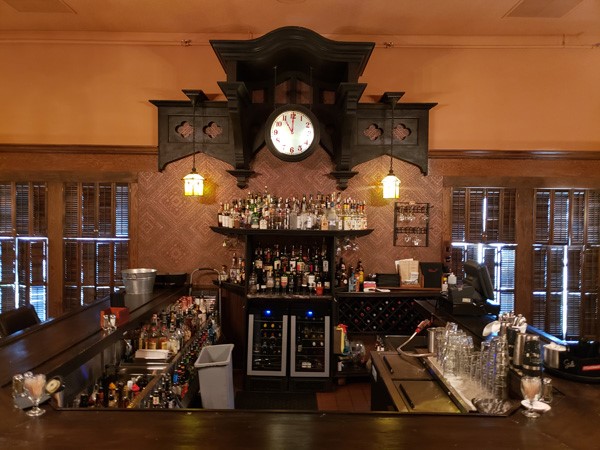 Come as You Are
Getting dressed up and enjoying a fine meal is an honored pastime. In a community driven by Ag and Oil, we know that getting dressed up can mean everything from the nicest pair of jeans to the ballgown and black tie. Everyone enjoys great food, drink, family and friends. So, we invite you to come as you are and enjoy the best food in town.